Spotting Files Not Working with Apple Silicon chips?
Spotting Files Not Working with Apple Silicon chips?
The latest versions of BaseHead are Apple Silicon capable and will work with a DAW in Native mode. There may be some cases where plugins that are not ARM64 compatible yet are needed to be used so if you are having issues, you may need to run Basehead in Rosetta Compatibility Mode.
Running BaseHead in Rosetta mode will also require your other application to be running in Rosetta mode to allow cross application communication or spotting files will not work. 
See below on how to run in Rosetta mode: 
To do this you will need to enable "Rosetta Mode" for your DAW by opening a finder window, selecting the DAW you are using in Applications Right-Click and view Options.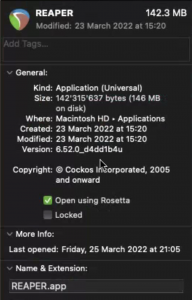 Check "Open using Rosetta"
Next, make sure you have selected the correct Target Application you are working with in the Options page for the transfer features to work :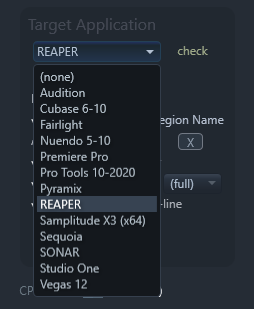 Lastly make sure your Privacy Permissions are all granted.
You need to grant permissions in these areas.
-Accessibility
-Automation (macOS 10.14 or higher)
-Screen Recording (For Pro Tools only)
If still not working try removing BH from the above and re-add it.
Check This Article for info on setting macOS Security/Permissions