REAPER shows "Offline Media" for all files I'm spotting
REAPER shows "Offline Media" for all files I'm spotting
Why is REAPER showing "Offline Media" for all files I'm spotting "S" to it?
In macOS 10.15 and above, make sure in System Preferences/Security & Privacy/Files and Folders you have access to the folder your Transfer path is set to. If you see the folder and it's unchecked, that is your problem. Re-Check it to correct it. 😉
Example: In the below screenshot you see the Documents Folder added but not checked cuz at one point you choose "NO" when asked for permission to this folder. This will cause a problem if your Transfer Path is set to this location.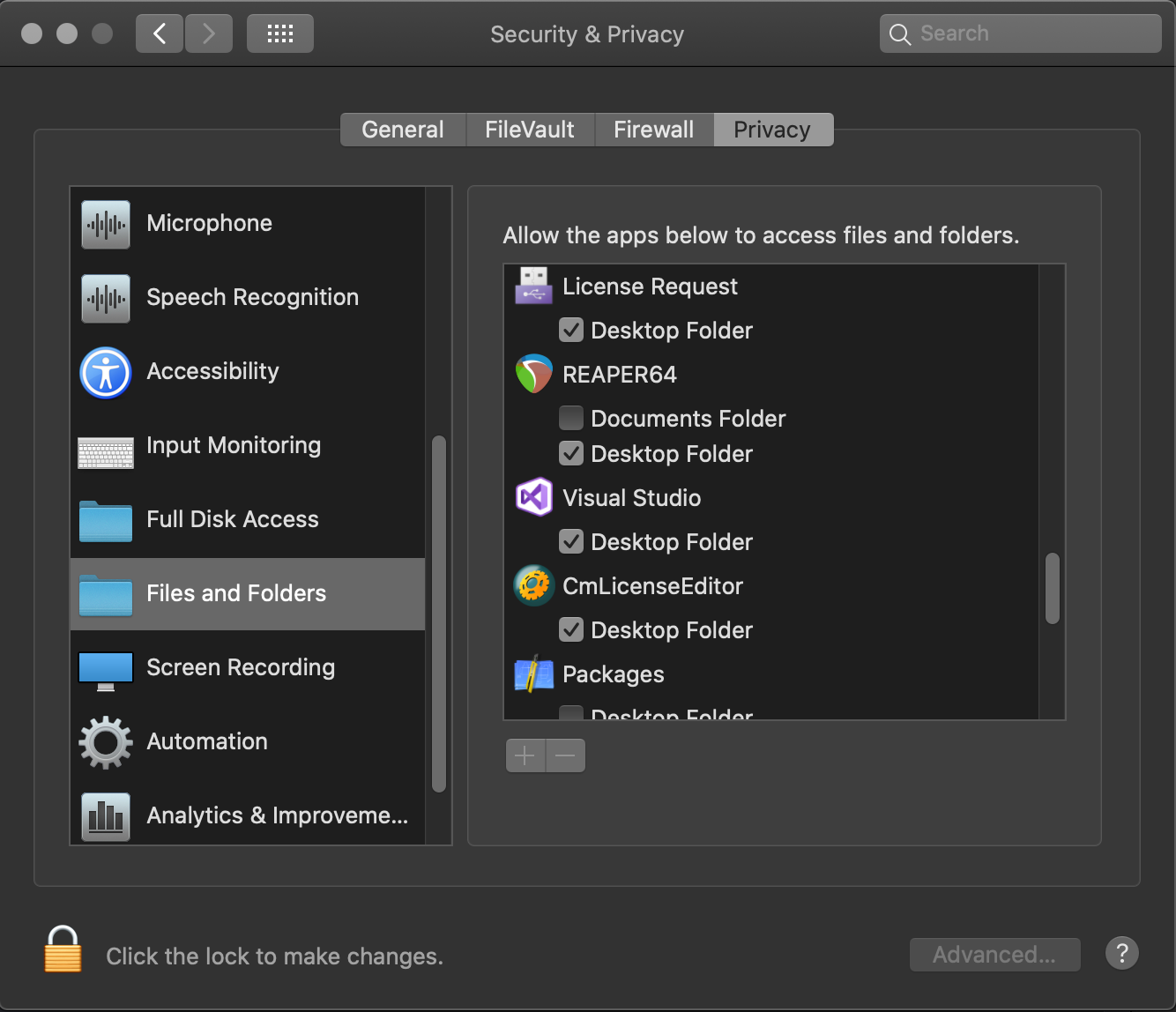 Check this folder and re-launch BaseHead to resolve the issue.