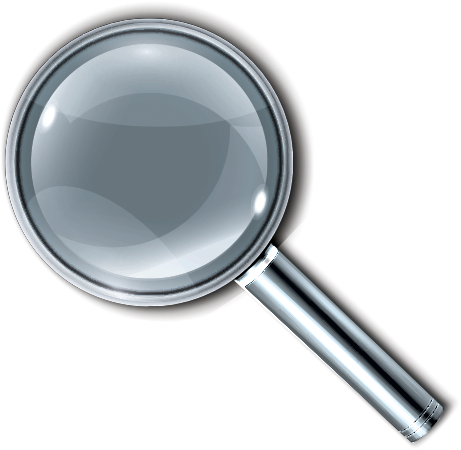 BASEHEAD VERSION 2020.7 Now includes

You can now purchase SFX packs without ever leaving the BaseHead Environment.
See the Main Downloads Page for the latest version and change notes at the bottom of the page. 
If you are a sound designer for video games or feature films using a DAW  (like Nuendo, REAPER or Pro Tools ) and want to speed up your workflow, then this is the product to get!
Check out some of the recent additions/info below, download it, watch a getting started video and try it for yourself to see if it's a right fit!
Originally we made this program just for ourselves only, but the BaseHead Project has grown beyond that thx to user feedback and support and now being used by thousands of audio professionals daily to….
FIND SH*T FAST!!
NOTE: a Trial version that runs un-restricted for 14 days can be found in each full installer
General Recent Changes
BaseHead is now fully 64bit with a ton of UI & UX refinements and bug fixes.
Improved speed and stability!

Support for macOS Mojave and Catalina
CloudPacks: Free and Retail Online SFX that stream from the cloud!
HTTP Playback (for those facilities with security concerns)
Wwise Hardwired Target App support
REAPER Hardwired Target App support added.
Nuendo 10 and Cubase 10/9 Target Support Added.

Target App Support Added for Adobe Premiere Pro
Performance Multi-take Recordings

SONAR Platinum and Professional Generic Target App support added.
16 'Group' colors now that are all user definable.
Multiple PeekTree Widths now. (Small, Medium and Large)
Even more flexible licensing including rentals and  subscriptions!
Non-Ultra versions can connect to the BaseHead Server with an Add-on now.

Two new 

pitchSlider

 modes and a lot more!

10 channel Instantaneous Channel Extraction and Metering for Field Recorder files.
Panel Additions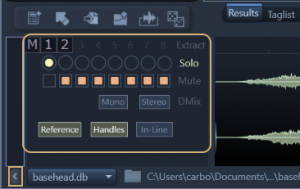 Quick Access Panel for Solo/Muting and access to frequently toggle controls (F2)
MetaData Viewer Window (F3)
New Batch Renamer inside the Rename Panel

 

 (Ultra only)
Master Metadata Chunk Window (F4).
Process Panel: PitchFX Axis
Marker Panel (added in v5.1)
Online Page: With free streamable, royalty free CloudPacks.
VST: Improved Scanner, New Picker with Filter Search  and Preset system.
Including better store/recall of WAVES and other shell style plugins.
Import/Export Text Files  (Even Supports importing a few "rival" companies text files….MMMmmwwuuhahhaha   8)
Waveform Changes

New Hi Resolution Waveform Drawing Engine that draws all channels with added time display.
Draws all the channels of split files now (.L .R .C .LFE .Ls .Rs)
Markers can be clicked, dragged and reset with your mouse now.
"Auto Gain Waveform" option.
(SHIFT+MouseWheel) Waveform Zooming
Faster channel extraction now
Shows  Start/End/Length  of current selection.
CUE Markers from Wavelab, SoundForge etc. are now displayed
Green Re-Trigger Marker
AUDIO ENGINE IMPROVEMENTS

64bit VST Plugin support now that BaseHead is x64
Choose between FILM, SMPTE and DTS channel orders.
Channel Offset option that works with VST's also now.
Stereo and Mono DownMix buttons
Transfer and Playback Quality can be set Independently now.
Auto Toggle  M/S Decoder option.
Split LCR, Quad, 5.0  and 5.1 Playback.

Split playback up to 10 channels now supported with more options and extra extensions supported now.

ReWire also for macOS

10 channel Instantaneous Channel Extraction and Metering for Field Recorder files.

Field Recorder A.Channel track grouped playback.  (.A1.wav, .A2.wav, .A3.wav etc….)
NEW OPTIONS

"User Definable" Spot with Handles
"Reference File when Possible" option makes it's return!
Retains Dimmed Records till you clear them now
Spell Correct ON/OFF for the search boxes
Details Panel: Auto-Complete option now available for these cells.
Can link bottom two Browse Arrows/Search boxes along with many more search refinements
NEW ACTIONS

Process Page: File Reversing Function (Ctrl+R)
Database Menu: Remove 'Offline Media'
Database Menu:  Create 'Import' from Database
Can quickly create 'Groups' now from Details Panel values.
Libraries: "Remove 'Offline Media' from Library"
Too much to list here…..
Not to mentions it manages to improve your sex life even more now then before!!   😉
 BaseHead comes in 3 different flavors…
BaseHead Ultra (for the power users)
BaseHead (the standard edition)
BaseHead Lite (for people not needing all the fancy bells and whistles)
The Standard Edition  and Lite Edition aren't as feature rich as the Ultra Edition of course.
Check out the comparison chart to the right to rough idea of the differences.
Neither version is crippled by a limited amount of databases, playback sample rates, surround playback or any of that non-sense  that other companies do.
They're still 110% BaseHead to the Core!
Still confused which version to buy?
the full installer will run in trial mode for 14 days.  No Registration is needed!  Just switch between the versions in the top right to preview it is the easiest way to know for sure.  8)
FYI: Each version was designed with these targets in mind basically…
Ultra – Sound Designers
Standard – SFX, Dialog, and Foley Editors
Lite – Video Editors, Musicians,Music Editor and Re-Recording mixers.
(NOTE: Premiere Pro users should use at least Standard to get Target App integration)
You can upgrade to a higher version at anytime for no extra cost!
Join our user forums to get the latest info on new features and BETA's
Some previous version features that are also in most editions.
Imports: Name import and sub divide your Database for easier re-scanning and removal of chunks of it.
Groups: allows you to group and colorize your favorite sounds while importing or after.
Collections: Put your favorite sounds in virtual folders for quick access, pulling sounds and exporting!
Mass Batch Tagging: Rename just about every field now that burns into NON-Encrypted iXML.
The most cutting edge User Interface/UX of the lot!
Cross-platform (PC/Mac) licenses and Database format (No Extra Charge!!)
100% native code base for both PC and Mac to give you the best user experience and performance possible on each platform.
We do NOT use a wonky half-baked cross-platform framework like  other guys do  😉
Floating Network Licenses that work over LAN or even the WAN!  (yes, the freaking internet yo!…8)
50+ Fields of searchable Metadata with 4 Separate Search Input Fields so you can fine tune searches w/ History
Injects renamed Descriptions back into the audio files 
Boolean Searching (And, Or, Not, Exact)
Centralized server Databases using BaseHead Server
Ability to Set and Remove of Playback Markers
Common Combo and ALL searching in the search boxes
Auto-Complete Searching (Non-Lite Versions)
Ability add your Album Art/Images to files.
12 VST slots now with full preset Store/Recall functions and filter searching.
Destructive Editing
Ambisonic B-Format Interleaved Playback
Dims records that have been played already for better visual feedback.
Batch, Online and Offline Renaming options.
Reverse Playback and Shuffle Mode
Multi-channel audio playback Crashed to Stereo)
Browser and Taglist pages
Reads iXML field recorder data
Auto-Switching Paths Feature (Changes Transfer Path based on opened session)
Applications With Hardwired Target App API support:  (Non-Lite Versions)
Nuendo/Cubase, REAPER , Pro Tools, Wwise, LogicX and Adobe Premiere Pro.
Most all DAW's and video editing systems can be still used with BaseHead via Drag and Drop even if they are not in the Target App list.
Metadata Chunks Read during Importing:
iXML, aXML, bext, ID3, ANNO, SNDN, WMA, nmx, LIST and OGG
Metadata Chunks Written:
iXML, aXML, bext, ID3 , CUE and (LIST Coming next)
New Requirements as of version 2020
Windows 10, 8 or Vista (with .NET4.8  Framework installed)  (NOTE: Win 7 is not longer supported by us or by Microsoft starting in v2020….  sorry!)
macOS (10.10 or higher)
Licensing:
All Licensing and Authorizations info can be found ON THIS PAGE
New Video from Pro Sound Effects showing their top 6 top favorite BaseHead features!