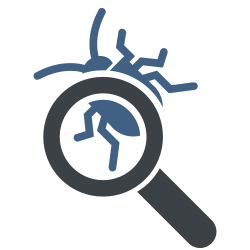 HAVING ISSUES WITH BASEHEAD?
We are so sorry to hear about that, but bugs do happen unfortunately….8(
First search the User Manual/KnowledgeBase for operational problems.
Many problems can be fixes with a simple prefs wipe.
Also…Are you 110% sure you are running the Latest Version?
Look at the Downloads Page to see if you have the most current version as your issue might have been fixed already.
Think you have a Licensing or CodeMeter Issue?
Click the below button to begin troubleshooting…
In the meantime…you can also switch to a Demo Version and grab a Demo  Extension also below.
If you can't find your solution from the above links, AND your version is confirmed to be the latest, then submit a support ticket by going to 'My Account' in the top right of the website and click the 'Support Ticket' Tab.
A User Account is required to create a Support Ticket and we offer quicker help via the ticket system if your Maintenance Period is active.  Only Windows 10-11 OR macOS 10.13 (or higher) are Supported now.
Creator Edition (Free) users should only use the KnowledgeBase and Community Forums.