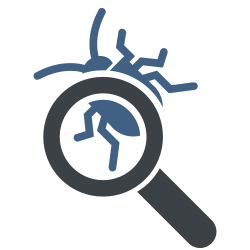 HAVING ISSUES WITH BASEHEAD?
We are so sorry to hear about that, but bugs do happen unfortunately….8(
NOTE: A User Account is now required to create a Support Ticket!
Make sure you have searched the User Manual for operational problems and the Knowledge Base if having trouble launching. Many problems can be fixes with a simple prefs wipe or with the tips on FAQ pages for your platform with the below links.
Are you 110% sure you are running the Latest Version?
Sometimes we have the auto-updater turned off, so ALWAYS look at the Downloads Page to see if you have the most current version. Also….we won't look at a ticket unless you confirm they exist with the most latest version first.
Think you have a Licensing or CodeMeter Issue?
Click the below button to begin troubleshooting…
In the meantime…you can also switch to a Demo Version and grab a Demo  Extension also below.
If you can't find your solution from the above links, AND your version is confirmed to be the latest, then submit a support ticket by going to 'My Account' in the top right of the website and click the 'Support Ticket' Tab.
Please Do NOT submit a bug report for version 3.x or 4.x, unless it's not launching.
We are only fixing bugs in the most current version always. So make sure you tested to see if the problem still exists in the most current released version before creating a ticket cuz our first question to you will be "Does it still happen in the most current version?  Have you tried yet?"  😉
FYI: having your Support Plan ACTIVE puts you in the priority lane gettting your issue resolved… 😉