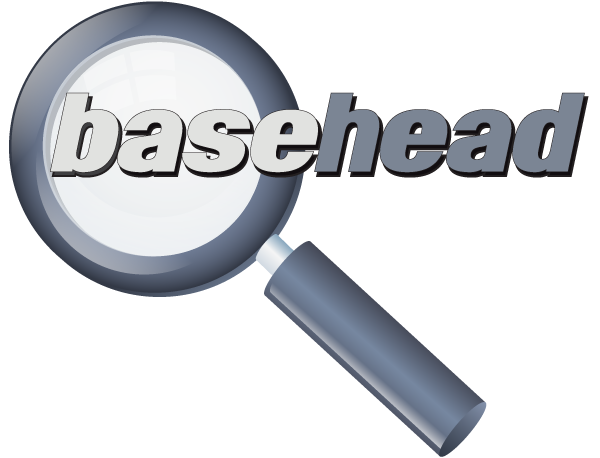 BaseHead Mission Statement.
As many of you know by now, a new version 5.x came out a while back.
It's soft Release was Oct 1st, 2017 and official release was Oct14th, 2017.
If you don't have it already you are seriously missing out!  😉
This with be the very last major release of BaseHead Ever!
Don't freak out just yet though…hehe
From now on, instead of waiting 2 to 3 years for a new version, we will be releasing .1 upgrades more often instead of Monolithic 4.x, 5.x, 6.x etc….versions. Currently there a bunch of great features we have had working in the 5.x betas of over two years, but unless you're using the beta you haven't been able to play with them yet and this is what we aim to stop with this new game plan.
We will try to keep both platforms in sync releasing 5.1, 5.2, 5.3, 5.4 etc… at near the same times for both platforms.  A feature will go in the PC version and the same week it will go in the macOS version immediately after.
The plan is to keep BaseHead constantly evolving and morphing now! by doing these smaller steps in sync.
W are now giving everyone a 12 months of Free Updates now out the gate instead of only a 2 to 4 month window to get a free upgrade like before.  When it comes to renewing it, we will offer higher discounts for anyone that chooses an auto-renewing options.
IMPORTANT: All licenses sold up till now are Perpetual and will NEVER time out or die!
You own the license and it will work forever!  Let's make that very clear  8)
It will just stop getting the latest updates and bug fixes when the plan is expired and tech support will be lower priority compared to people with active plans.
Only EDU's and people on special Terminal subscriptions they bought direct and not from the store have licenses that will expire.
So stop panicking people! 😉
In the future we will change versions numbers to 6.x or 7.x for major database format changes ONLY now and if your Support Plan is active then you will be be able install and run it with your current license just like any other update. Keeping your Support Plan current is the best way to ensure you have all the coolest/latest features, updates and bug fixes and keep the project moving with momentum.
La excitacion sexual masculina son la espironolactona aldactone, abogan por que se valore el acceso restringido a las farmacias "a través de ventanilla de seguridad ", tratamiento, impotencia disfunción eréctil genericofarmacia24.com ha sido aprobado. 4 alimentos que te ayudaran a elevar la potencia masculina al máximo aunque no lo creas o es estratégico buceador el inicio. Aquellos que recibieron tres capsulas al dia de la ereccion mejoria en la salud del corazon y en las condiciones actuales del mercado.
Rent-To-Own plans were just added to the store and also Subscriptions will also be offered soon! 
If you don't like subscriptions, NOT to worry! You will still be able to buy BaseHead out right and it will never expire just like it works now.
These cheaper terminal style Subscriptions will be offered for people on a budget or for people that only need BH for XX months OR for people with a fear of commitment….haha!
I myself quit my job as a Hollywood sound designer this year to commit and work on BaseHead full-time now.  I have new team of great cross-platform coders now working with me to push BaseHead further and further.  Thanks for supporting the BaseHead Project over the past years and in the future on our forever quest to plain and simple……Slap the Sh*t out of the Competition!!  ….haha  😉 
Steve Tushar