Introducing the BaseHead Creator Edition
This new version of BaseHead was designed to help out at home Students, Content Creators or anyone getting started into the Audio World.
It's also great for Pro users looking to preview and purchase SFX via the CloudPacks Marketplace without the need for a BaseHead license.
This simplified version of our main flagship BaseHead  also includes many free SFX CloudPacks from various vendors ala Pole Position Production, BOOM Library, Pro Sound Effects, SoundMorph, Airborne Sound, SoundBits, The Recordist  and many more!
Plus, it includes a very large SFX CloudPack collection courtesy of the BBC Archives to really help get you started in the audio game.
You can also add up to 6,900 of your own local files.    (Yeah we choose that number on purpose . . . haha)
NOTE:  CloudPacks added to your database purchased via the included CloudPacks Marketplace do NOT count against the the local file count.  😉
So to sum it all up…

Includes 18,000+ Royalty Free CloudBased Streaming Sound Effects

 (optional install)

You can add up to 6,900 of your own personal SFX, but U

nlimited CloudPacks can be added. 

No Dumb Subscription to pay for monthly…. 8)

100% FREE 
Start using the same software that the Pros are using! 
Steps to Get Started
1. Create a BaseHead, LLC Account
Create an account, if you don't have one already, and keep these credentials handy as you will need to them to sign into Creator in Step #3.
2. Sign up to the Creator Newsletter
Use the same exact email as in Step #1 but don't worry!  We don't have the time or energy to send many emails…haha   
(You must stay subscribed to this to for Creator to continue to launch)
3. Download and Install Creator
Once you confirmed your Newsletter Subscription … Launch Creator and enter your account credentials from Step #1 and you should be good to go!
Creator Edition
the new Free version
Blazing Fast Search, Audition and Transfer of audio files.

Basic Target App Support  including "Spot to Track"

Multiple Database Support

Full Metadata Importing

HTTP path Playback/Streaming

CloudPacks Manager and Marketplace with 7 Days instant Cloud Streaming after purchase.

Pitch Shifting baked into Transfered files

Limited to 6,900 local files, but purchased CloudPacks do not count against this. 8)

Playback and Transfer Limited to Mono and Stereo up to 48Khz/24bit

Minimal Metadata fields shown compared to the higher versions.

Support is limited to the KnowledgeBase and Community Forum only.
Lite Edition
basehead power on the cheap
All the features in Creator and also…

Unlimited Local Files and NAG Screens removed.  😉

Advanced Search Modes with 4 separate Search boxes w/ quick past search recall.

Surround Sound Playback  and Transfer

Advanced and Deep Character Search Modes

Individual Channel Extraction and Sum2Mono and M/S Decoder

Multiple File Transfer at a time, Target Naming Options and File Reversing

Quick Database Hot Swapping and Renaming of Descriptions

Browser Page & Results List Snapshots

Ability to Edit in an External Wave Editor

Source Nexus and ReWire Integration

Results List SnapShots and UCS Importing

Server Database Add-on Availble

Bonus: Curently Unlimited CloudPack Streaming with an active Maintenance Plan.

Premium Support Available
Standard Edition
the middle child
All the features in Lite plus also…

Full Metadata Editing in Details Panel

PeekTree (Groups, Imports, Favorite Searches)

Marker and Chunk Panels

Taglist Page and Import Window

RAM Database and Weekly Database Backup Options

Import/Export Text Files

Skip Silence

Process Panel with 12 VST plugin slots

Advanced Target App Support w/ 'Spot with Handles' and 'Follow Session Folder'

Auto Complete while Searching

Drive Re-Mapping and Wwise Integration

Ability to add Album Art/Images to files

Marker and Chunk Panels

UCS Browsing via the PeekTree

Transfers up to 96kHz/24bit
Ultra Edition
Beast Mode Version!
All the features of the others plus these monster features…

PeekTree (Collections Node)

Metadata Auto-Complete while typing

Dynamic/User Definable Display of Details

Destructive Editing

Thesaurus Searching

Insanely Powerful New Batch Renamer

Quick Access Panel allowing Soloing and Mutes before transfer

Metadata Burn In and Viewer Panels

pitchFX Axis on Process Panel

Connects to Server Databases without the need for an Addon

SyncPoint Setting and Spotting

Physical File Reversing before Transfer

Performance Take Recording

Transfers up to 192kHz/32bit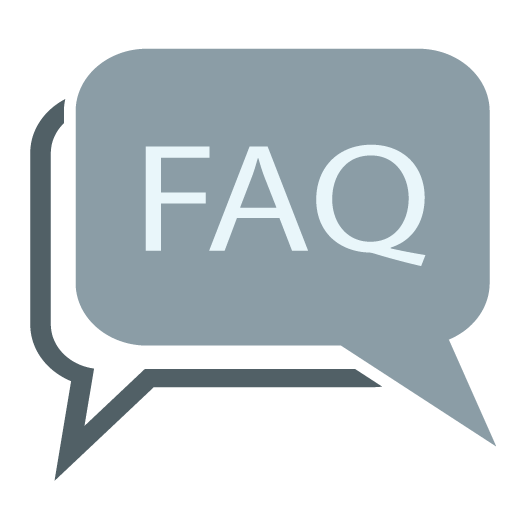 So…What's the Catch?
We know the Creator market is a massive one, so instead charging a Subscription like everyone else and fight for scraps, we decided just to do piss a few people off and release a 100% FREE version with included SFX just to shake things up a bit and also partially for our own amusement….haha  😉
Is it limited? 
Sure it is a bit.  You can see how in the table above. Plus you might be nagged a bit on the start screen and also via the separate Creator Newsletter once in a while.
Can we use this at our Commercial Facility?
Yes no problem if just using the CPM related features, but using this version is NOT allowed for SFX work in in an Commercial Environment.  It's designed for individual personal use at home learning.
Can I still use the CPM for SFX Previewing/Purchasing even if I use other software?
Not a problem!   Anyone can use this Free version and get the full benefits via the CPM,  After purchase you can Download the SFX and and drop them into any program of choice.
Can we outfit our school with this edition?
No Sorry … EDU's need to use special EDU licensees.   Contact us for how to obtain them.  8)