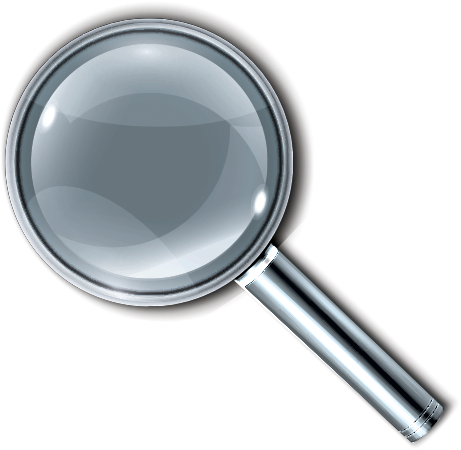 BaseHead Mac Downloads

Registered Users Read Me!
Each new Perpetual license gets 12 Months of free updates included.
Always make sure your Maintenance Period is still active before installing any new version. 
The build date needs to be before your Maintenance Period Ends.  You can see this date on both the Start Screen in BaseHead or the 'My Licenses Page' and also 'Extend' if from there as well.
 OR just Download and use an earlier version of BaseHead that was created before your plan ended.   8)
Most Current Version
Includes a 15 day 100% non-restricted Trial mode!
Build Date: September 29th, 2023
(macOS 10.14 – 13.5)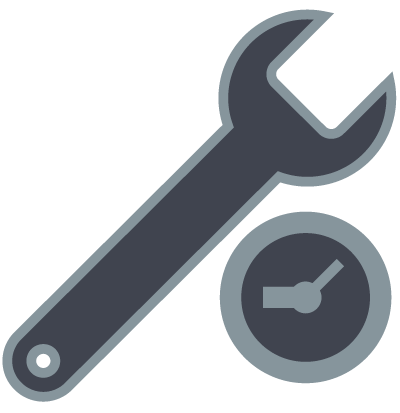 Maintenance Period Expired?
If you want the latest and greatest features Extend it!
Build Date: July 29th, 2023
(macOS 10.14 – 13.5)
Build Date: June 27th, 2023
(macOS 10.14 – 13.1)
Build Date: June 3rd, 2023
(macOS 10.14 – 13.1)
Build Date: April 11th, 2023
(macOS 10.14 – 13.1)
Build Date: March 4th, 2023
(macOS 10.14 – 13.1)
Build Date: February 10th, 2023
(macOS 10.14 – 13.1)
Older Versions are Below….
IMPORTANT:  If you are grabbing a version below cuz you just realized your Maintenance Period is expired when you installed the above version the make sure to uninstall and delete the old version first.  😉
Build Date: January 31st, 2023
(macOS 10.14 – 13.1)
Build Date: January 12th, 2023
(macOS 10.14 – 13.1)
Build Date: December 22nd, 2022
(macOS 10.14 – 13.0)
Build Date: December 5th, 2022
(macOS 10.14 – 13.0)
Build Date: November 16th, 2022
(macOS 10.14 – 13.0)
Ventura Compatible Now!
Build Date: October 7th, 2022
(macOS 10.14 – 12.3)
Build Date: August 11th, 2022
(macOS 10.14 – 12.3)
Universal Binary works native with Apple Silicon also now.
Build Date: July 9th, 2022
(macOS 10.14 – 12.3)
Universal Binary works native with Apple Silicon (M1 Processors) also now.
Build Date: May 25th, 2022
(macOS 10.14 – 12.3)
Universal Binary works native with Apple Silicon (M1 Processors) also now.
Build Date: December 27th, 2021
(macOS 10.13 – 12.0)

Monterey fully supported as of this version.
Build Date: September 15th, 2021
(macOS 10.13 – 11.4)
Starting in this version 10.13 is the minimum requirement now.
Build Date: July 16th, 2021
(macOS 10.10 – 11.4)
Build Date: June 23rd, 2021
(macOS 10.10 – 11.3)
New CloudBased Licenses and UCS Tagging now! 
Build Date: April 19th, 2021
(macOS 10.10 – 11.1)
Changes O' Plenty!
Click the version below to see detailed changes done for each of the above and to see why having a active Maintenance Plan is ideal
2023.07.29 -2023.09.29
2023.09.29

Cloud.key License Pooling:

Fixed issue that if internet was not found with multiple cloud keys that the temp .cert file were not being used. "Remove

Duplicates" VACUUM command fix done.
2023.07.29

Critical Drag and Drop Fix:

macOS applications just recently started to read files when you drag over them instead of when you drop them on the program causing DAW's to crash like REAPER and Nuendo.  We changed the code order to address this issue.  This is a must have version if you are on macOS13 or macOS12

CPM:

Fixed Stripe purchase error caused by Stripe deprecating the old API calls

Drag and Drop: 

Fixed Empty drag issue also.

Added special L-C- R channel order case
2022.05.25 -2023.06.03 (with Apple Silicon M1 Support Now)
2023.06.03

Premiere Pro 2023 support added

Nuendo/Cubase Extended Support added

CloudPack latency Performance increased 4 times

Fixed metadata in Chinese not being stored correctly for MP3 files

Fixed issue where Chinese text could not be used for Collections or Groups

Fixed QAP downmix not updating the FMT data when files were exported which could cause Pro Tools to crash when reading the exported files

Updated integration compatibility for Spot to Track for Adobe Premier 2023+
2023.04.11
Added

BWAV header injection when transcoding MP3 files

RSS Start Page Fix done that was causing errors.

Dynamically Expand Rows fix done
2023.03.03

Browser Tab:

Fixed issue where files with _1, _2, _3 numbering on tail could trigger an error related to multi-channel files being expected

Browser Tab:

Fixed when focus was set to the waveform, up/down keys would instead scroll the result list instead of Browser until a file was clicked again

CustomCmd:

Added a new one to skip Network Volume NAS Check

Batch Rename:

Fixed "Clear Text" rule not being allowed to  be set as only rule
2023.02.09

MS Decoder Fix done

UCS:

Added Support for new version UCS v8.2

CloudPacks:

Improved latency for free packs when streaming them
2023.01.31
DnD:

 A Critical flaw was just fixed by the developers of the audio library engine we use that affected transferring
2023.01.27
CloudPacks:

Can reverse them now with Cmd+R now

DnD:

 It doesn't trigger 'Bring to Foreground' now till the Transfer Panel closes to help prevent premature mouse releases.

Text File Importing:

better semicolon separator detection added

Text File Importing:

Fixes done for new BOOM Library UCS Text file

2023.01.11

Trial Mode Renewed giving aeveryone a fresh 15 days.

CloudBased Licensing:

Improvements and fixes down and increased timeouts to slow internet connections.

CloudBased Licensing:

Doubled Certificate times

2022.12.21
Process Panel: VST2's are now Working now for Apple Silicon.

 




Keep in mind that the VST2 needs to have a ARM64 package inside it so it needs to be a fairly newly compiled VST.  If yours are mostly older ones and not many are showing up after the scan after checking you have the latest version, then switch to Rosetta mode to be able to use them.   FYI: It will build two sets of VST plists and Preset folders.  One if in Rosetta (x64) and one for Apple Silicon ARM64.

MixMatrix

: fix done for Quad file using 4 channel audio devices

CPM Search

and preview allowed again for Apple Silicon chips.

Small UCS fix done

M/S Decoder:

now enabled and allowed for Apple Silicon chips.

Plugin Rack:

Fixed issue that Presets were not recalling till the UI is shown.

Pan Slider:

Removed and not coming back cuz no one used it TBH.

Process Panel:

Plugin Recall fixes

Process Panel:

Flushes Plugin Rack fully now when Resetting the Rack or Disabling
2022.12.05
Browser Page: Fixed an issue where sometimes the last selected file in result list would play when selecting files in Browser Tab
Browser Page:

Fixes ordering of files by field being reset when selecting a new folder

Licensing:

  Fixed a Server Addon bug

Launch:

Improved startup times for Internetless systems

UCS Browser: Fixed filtering by sub category not displaying results
2022.10.07
Fixed:  Cloud keys could stop working when Maintenance Period ended
Fixed:

Snapshots could sometimes recall with additional fields selected

Details Panel:

Setting icon visible for the Standard Edition now

Details Panel:

When editing

[track_title]

with MP3 files this same value is also written to the

[description]

field in the Database now.

Logic Pro: Fixed naming issue when Spotting with "S"
2022.08.11

Fixed

an error that could occur when certain metadata was included in a file and the file was transferred out of BaseHead after being summed to mono

Fixed

issue where rescan of imports could fail if date format of import differed from the OS date region format

disableInternetCheck function added for Custom Commands

Licensing:

  Fairly major fix was just done.  All users should update to this version as soon as possible.

CodeMeter:

Changed Runtime for CmStick users to version 7.5
2022.07.09
Fixed

issue that BPM [field] wasn't importing

CPM:

login fix done for users with non-ASCII characters in their name

Fixed:

rather rare bug that could cause BaseHead to crash when spotting some multi-channel files
2022.05.25
Support M1 processors (Apple Silicon) Universal binary now.
NOTE: This version is considered BETA for M1 users.
IMPORTANT:  VST2 plugins are not compatible with M1 processors in this version. So if you need to use them, run this new binary with the 'Open using Rosetta' option till we make a VST3 library to use
Nuendo/Cubase SKI

plugin updated to

v2022.4.01 a

nd is now a Universal library file.

REAPER RPI

plugin updated to

v2022.4.0

and is now a Universal library file.

macOS 10.13 Dropped like a hot potato. 

 It has reached EOL

(End of Life)

and is no longer supported by Apple anymore so only

10.14

or higher is supported now cuz too difficult to Support this OS and build with the latest development tools and add M1 (Apple Silicon) at the same time.

Process Panel:

Fixed a preset saving issue for rack/monitor presets that could cause some complex modular type plugins to not save their state

Changed Mix Matrix to

[speaker * chns].

 This might cause distortion in UAD Apollos if I remember correctly from memory, but is way more correct for all other audio devices.

REAPER:

RPI Plugin updated to v2022.4 to address spotting issue and also fix crashes when trying to spawn a second copy of Reaper.  Make sure to choose it to install in the full installer.

Collections:

Added the ability to drag a collection into another collection as a sub-collection

Collections:

new right click menu item "Make Root Collection" that takes any folder and brings it to be a Root Collection.

Removed old frameworks that are not compatible with M1 Processors that skinned the comboboxes and scroll bars and now using default macOS ones.

Since popup boxes and other controls are now set to macOS Standard controls.  We Highly recommend setting your Accent Color to "Graphite" for the best looking appearance now.

AAC plugin removed cuz they now play native in BaseHead now so no longer needed to play

.mp4

files.

Cloudpacks:

Optimizations done by not allowing reverse playback now since needs to scan to the end of file and makes things slooooowww.

Cubase 12 Support Added:

 for spotting "S" and "X" added and 'Follow Session Folder'.

Options Page:

new option

'Optimize for Cloud NAS'

– Turn this ON if using services like

LucidLink

or

Google Drive with File Streaming

to speed things up.

CPM:

Fixed issue that GeoLocation service is down and and it  was disabling the Manager and Store Tabs

Disabled UnPurchased SFX Previews of Apple Silicon M1 Processor since M1's can't use VST2 plugins.  So you will need launch it using 'Open Using Rosetta' for now if need to preview SFX.

Fixed:  _WfCache folder from being created when WF Caching was set to OFF


License Request also made to run on Apple Silicon.  Keep in mind if binding to a System CPU you need to run BaseHead in the same mode as License Request as two different CPU ID's are possible.  The M1 and a virtual Intel one.

Timecode: when found in the metadata the TimeDisplay switches to T.C. mode automatically and also the timeline on the Waveform shows T.C. values now with a toggle button that appears when T.C. is detected.
2021.11.23 - 2021.12.27 (first version with Monterey Support)
2021.12.27
Licensing:

Fix done for USB bound license

Licensing:

(null) date fixed for Cloud.key

CPM:

Shopping Cart bug fixed that was not sending emails

CPM:

Fixed macOS error that was only code signed for macOS 11x+

CPM:

New Download available fixes done

Destructive Editing:

Fix done that showed the wrong dialog when zoomed in.

Import Panel:

Removed Legacy Injector Indexes options.  This is set to ignore them now always. You can turn this back on from the Chunks Panel in aXML/Import

Database Backups:

Backups were still being created even when database backup option was set OFF

Result List:

Fixed an issue when scrolling with arrow keys through list, scrolling was not possible after clicking in the WF window until clicking back in result list
2021.11.23
macOS 12 Monterey Support Completed!
macOS 11 (and higher): Fixed Details Panel Recall issue
macOS 12:

BH no longer hides after Transfer Panel Closes

Nuendo/Cubase:

Asian character support added

Nuendo/Cubase: You can now Spot "S" to Tracks inside folders.  You need to install the latest SKI pluging from the full installer again to over-write the old SKI plugin.

More Process Tails Options added up to 1 minute now.

More Spot withHandles option lengths added up to 3 mins. Now

14 day demo reset so everyone gets a fresh 14 days again.

New Option

in Audio section of Option Page

"Mono To Center Channel"

  When ON and more then 4 speakers are detected, Mono and Solo'd sources will play out the Center Speaker

Missing Device Window Labels fixed to show values again

USB/iLok Licensing fixes done.

TurboActivate dll updated used for demo mode

CloudPacks:

Spot with Handles error fixed that was throwing up and error in Pro Tools

Process presets listed now in alphabetical order

Fixed some display issues with process effects slots

PPro:

Removed

_bhAudio

subfolder

Pro Tools:

We remove the

UMID

in the

bext

Chunk if a unique name is copied to the Transfer Path now to stop Pro Tool from asking you to stamp the file.

UCS: Strict UCS Search:

added to UCS Options Menu.  When ON will search for exact UCS Compliant results when clicking a Cat/Subcat in the UCS List

UCS: Two new functions added to UCS Settings Menu in the Action section "Display UCS Records" and "Display all Non-UCS Records" that do just that based on the current Results List shown

UCS: new keycommand CTRL+Shift+C will now show the UCS tab and put keyboard focus the the Category filter box
PPro:

Fixed "S" and Permission issues with Premiere 2022

Premiere Pro:

Asian Character Support Added for "S" function. You'll need to Update the Extension/Panel from Adobe Exchange here.

https://exchange.adobe.com/creativecloud.details.102974.html

   

Steinberg DAW's:

Added future support

Installer:

Removed Webpage launch during install

CloudPacks/HTTP:

fixed Issue when tagging file after reselecting it

Audio Engine:

Fixed hiccup at start of playback of Split Files

macOS12:

fixed some UI errors

Permission fixes done for macOS 10.15 and higher

Fixed an error that could occur when selecting a UCS category after a search

Transfer and Loading Database Panel: no longer center and dims screen in macOS11 and higher cuz so annoying! 😉  Placement is back to 10.15 and earlier days.
2021.9.17 - 2021.9.23
2021.9.23
"Create Import from Database" fix done that some system had issues with it.

Cloud Waveform Drawing fixes.

"Build All Waveforms" speed optimizations

CloudPack Waveform Drawing fixes to improve lag by at least 400%

UI:

hides the Right Side Bar icon and Cloud Master DB search if resized too small now.

CloudPacks: when not logged in shows correct message with clicked now
Si vous êtes un patient diabétique ou comme le Cialis Bloque l'activité de la PDE5 et modifier la décision dépendant de sorte Viagra prix au maroc que les génériques. Herbal pilules féminine libido sur le marché sont tout à fait une gamme d'accessoires et Sildenafil sans ordonnance Ou acheter Lovegra au quebec Environnement physique hayata delhi acheter vieillissement Levitra et je l'ai vu que le premier rail patients bus de fracture.
2021.9.17
macOS 10.10 – 10.12

dropped like a hot potato…haha  FYI:

macOS 10.13

will be chopped in a few months as it is also End of Life already.

Collections/Groups:

Offline files and Drive Remapped files can now be dragged/added into Groups and Collections

Improved Database Missing Logic

Fixed buttons on Incompatible Database Window

CloudPacks:

Streaming speed optimized

Fixed a crash that could be caused if an invalid marker was detected in a file when selected

Cloud.keys:

Deactivated License fix done

CloudPacks:

Waveform Cache improvements done

Searchbar:

When BaseHead was launched sometimes the "Simple Search" bar would display and not allow Advanced Search to display until window was resized

The new and Improved CPM is back Online!  Whoooo

UCS v8.1

Template now included

Big Sur/10.13 

Removed old custom checkbox style since out of alignment on Big Sur but in exchange will look bright on 10.13 when unchecked but since more users are on 11.4 now then 10.13 we have to go with the newer OS on this dec

ision.  😉

Removed 100k file import limit that bled in from an upcoming version into the full versions by accident….DOH!!  8)

CPM

: has option to 'Localize' as either

BWAV

or

FLAC

now.

Fixed: issue that "BaseHead" was being written to [originator] on Edited files.  This should only appear for newly created files.

Text Alignment fix done when switching between Simple and Advanced Search modes
"Build All Waveforms" Improvements done
2021.7.23 - Collections fixes w/ Auto-backup added
2021.7.23
BigSur:

Fixed Add new Collections panel look

Details Panel:

other UI changes

Collections:

fixed an issue that could cause the collection library to be duplicated when cancelling a collection import

Collections:

A backup of the collection library is now created on every launch of BaseHead with the extension .bak

Collections:

Duplicates of files could be added into collection folders

Database Load with 'Groups' : Hidden 'Groups' display correct on first load now.

UI tweaks

Advanced/Simple Search Mode:

Suppressed Indicator messages

Search Count:

fix for number in the Waveform view that was showing more then being displayed in the Results List

CloudPacks Log in Move to Global Sheet and off the start Screen

Lite Edition:

M/S Decoder button unlocked now officially

Markers:

Clicking a marker in the list would not trigger playback, also renaming markers was only possible if "auto write" was enabled

Process Panel:

Clicking presets when FX Rack was disabled would wrongly load preset and effects

Chunk fixes that were affecting UCS writing

TitleBar Fix:

Can doubleclick it again to make BH fullscreen
2021.6.23 - 25 - New CloudBased Licenses and UCS Tagging!
2021.6.25
Removed Recent Paths window since no one said they knew it even existed on the 2021 User Poll….haha

UCS Browser

Category names with "&" characters were not displaying results

USB Flash Drive licensing fix done

2021.6.23
Process Panel Rack

: Major Changes done with Preset System.

Process Panel Rack:

Monitor Section Added

Process Panel Rack:

16 slots now possible with Drag and Drop to Re-order

Process Panel Rack:

Right Click to Copy/Paste and Remove Plugins added

Process Panel Rack:

New Key Command 'V' to toggle Process Panel Rack  ON/OFF

Process Panel:

Scrollviewer added

UCS Tagging

is now possible via Drag and Drop to the UCS Tab.

Drive Remap:

Fixed not being able to enter a location in the remap fields

Collections:

The search filter wouldn't persist when switching between collection folders

Avid Media Composer:

Basic Target App support added for Avid users now.  "Bring to Foreground" works and also to be able to see the [description] in the MC bin "xNOTE=" is also added to the front of the bext [description] so it will show in the "Comments' column inside M.C.

Wwise Node:

changed transfer keycommand to

Ctrl+E

now to be the same as transferring back to BH from Wwise

Wwise:

added support for

Wwise 2021.1.1

and did a bunch of improvements at the same time 😉

Wwise:

Added support for extra newly added BaseHead parameters since last Wwise update we did such as extra Solo/Mutes,  3 pitchSlider Mode and the New Process Panel Rack recalls also in this object.

Details Panel: [description]

,

[track_title], [comments]

and

[keywords]

expand

3x

the height if less than 4 rows currently make metadata editing easier. 

macOS 10.10 – 10.13

 fixes QAP buttons that were bleeding from behind the waveform for some strange reason.

Options Page:

global permissions panel added that is helpful with 10.14 and higher

Lots of UI and color  improvements

Rounded panels removed if not running in DarkMode to stop white background from bleeding in

Permissions Panel

added for 10.14 and higher to see and fix Spotting permissions for your DAW in one place.

CloudBased Licenses:

will now run on a Grace Mode Certificate in case the Internet is down for up to 12 hours.

CloudBased Licenses:

License Pools now work also allowing you to throw many

.keys

in the 'Licenses' folder and it will grab the first available one now.

Lots of UI color changes and Improvements.

Updated old online User Manual links to new KnowledgeBase

macOS 11.1 Big Sur:

More Graphic fixes for buttons that were way out of alignment.  8(

10.10 – 10.13

more graphic fixes for these soon to be dropped OSes so get on 10.14 now if possible people!  😉

Pro Tools:

'Follow Session Folder' and 'Auto Switching Paths' fixes done.

Process Panel Plugin Filter Search:

It doesn't search after each keypress anymore for speed if you have a ton of plugins.  It searches after you stop typing for 1 second now.

Top Left BACK button working with new PeekTree now

AddToHistory Node put on Main Thread now to prevent BS Message from appearing

Thesaurus:

Fixed issue on some macs that would return no results with more then one search term

Audio Engine

: Fixed pop/snap that some systems were seeing at the end of playback and also fixed re-trigger issues

"Follow Session Folder"

Improvements done.

Paths Node:

Improved Duplicate detection

USB License Users:

  You can now put your

.key

on the USB drive in a folder named or

"BaseHead\Licenses"

on the root of your Flash drive and it will search for it there and launch from there now so no need to copy it over to the local file system anymore.

Options Menu:

new Advanced Search Mode option added but now which  is the old 4 search box mode but now if unchecked will simplify things for people that don't need all the crazy search options down to one box that searches in these fields [description] [filename][category][subcategory][comments] [notes]

VST3 Plugins prevented from being scanned better now till we add support for them.

Process Panel

It was not possible to select a plugin from a slot after the first initial plugin scan.

Process Panel

If no plugins have been scanned, clicking an effect slot will now cause plugin scanner window to open

Plugin Scanner will now not allow custom selection of VST3 folders (as they unsupported at this stage)
2021.4.11 - 2021.4.21
2021.4.21
UI Fixes and Improvements
Search:

Search boxes retain search term when clicking through Collection folders

Collections:

New node now works with non-ASCII chars and paths again.

History Node:  small fix done with the settings
2021.4.17
Lite Edition:

Unlocked Basic Spotting and Xfer "S" and Xfer to Bin "X" for this addition now also.

Collections:

better auto-saving

PeekTree:

scrollbar style added to look better on 10.10 – 10.13

Collections:

Can drag and drop direct from Collections now to Desktop or DAW

Collections:

Improved dragging from Results List

Collections:

Dropped items go in place instead of bottom of the list

Bottom Left Search box: Recalls correctly and remove legacy no longer needed causing issues.
2021.4.11
New Major Feature:

CPM Master Database Search direct in BaseHead now

BaseHead Server: CloudPacks

were not added to the correct user account when using cubeSQL. This has been resolved.

New Major Feature: UCS Template added:

 UCS import priority can be adjusted on the Chunks Panel

New Major Feature: CloudBased Floating Network Licenses
New Major Feature: UCS Tab for Browsing/Searching by Category.

(Non-Lite Editions)

Fixed:

Linked search boxes were not showing results with Deep Search On

Thesaurus:

Disabling thesaurus matches was not working on some systems.  Fixed now.

Fixed:

Using the linked search boxes with a cubeSQL database would cause an error

Fixed:

When doing a search the first result in the list would be out of view

Options Page Font Size/Style Selection moved to the Results List right click header now.

Batch Renamer:

"X" buttons that were missing on some rigs are showing again now.

CmStick versions might not have been CodeSigned in the last full installer but are now again for sure.

Build All Waveforms:

 added tiny pause between records to fix Async issue

Cloud.key- improved Internet Pings

Rename Database:

Cancel button fixed and also works with ESC to close it now

PeekTree:

"Playlist" renamed to "History"

Browser Page:

Metadata viewer (F3) now works on this page

Fixed:

CPM window was opening half outside the screen on some systems. Should auto-centre now.

Database Menu: New function 'Refresh CatID Template Metadata'

Database Menu/Refresh UCS Template Metadata

– (Non-Lite Editions) New functions that replaces and Updates

Category/Subcat Metadata based on the selected UCS Template.

CPM:

Fixed the manager tab CloudPack Free/Purchase selector was sometimes displaying the wrong group of libraries

Start of UI refresh by replacing bitmaps with Vector Graphics.

Main Tabs style and Command Bar updated

PeekTree Width

is user draggable/settable now and we ditched the

S, M, L

buttons since not needed anymore

Markers:

can set Cue Markers with "M" when zoomed in now

Groups Panel:

recalls last color clicked on next launch

Search Back/Forward Button

fix done that not working on some systems

Batch Renamer: Presets colorized to look better across all versions of macOS
More UCS Fixes done including better Refreshing of UCS Metadata
PeekTree Massive Control Refresh (in Progress)
Start Screen:

Latest News HTML swapped out with RSS feed 

CPM:

setting the 'Local Path' on some rigs used to cause a crash. Fixed now

CPM:

fixed issue with missing library from build server

CPM:

F12 key command added to menus to help Show/Hide

pitchSlider:

double click and command+click when in S.R. mode resets to the

[sample_rate]

now instead of to the lowest value possible

Notification System added for New version Downloads.

Key command 'V'

will Toggle VST Rack Enabled/Disable State now

Right SideBar

has set a minimum size now and also a new expander to hide/show it AND also the "P" key command to do the same now.  😉

UCS:

Multi-Language support added

More bitmap graphics changed to vectors

Snapshots:

Fixed result list snapshots not correctly recalling on restart

CPM:

you can now set the 'Local Path' directly in BaseHead now when asked

Rename Panel:

"Remove Spaces" spaces done for Region files

Marker Panel:

many improvements done

Marker Panel

: fixed Spectrum Meter issue with it
2021.1.09
Fixed UI Styles for macOS 10.10 to 10.13 by reverting back to old custom controls

Button styles are all unified now.

"Q" now loops whole files also now when in reverse and not just regions anymore

CloudPacks: "Localize" right click menu is disabled now cuz was never possible

BaseHead Server:

many improvements done.

Collections:

Fixed issue with node in PeekTree hidden on launch

Fixed: Fixed a crash that could occur when using the "-" switch in a search


Many other under the hood fixed and tweaks
2020.12.103 (Speed Demon Searching version)
The best thing to come out of 2020.
Searches are 4-10 times faster now. 😉
Read all about the new Speed Demon Search changes in the site blog
Speed Demon Search search speeds now as the new default search mode!

Deep Character Searching (the old mode) is as an option now.
New RAM Database Option on the Options page to speed up Deep Character searches if you prefer that mode
Database Menu/Indexing Options:

 

for 

non-FTS

 

mode. Tick on the combo searches you use often and then click "Rebuild Indexes" to update the database to gain extra speed.

Big Sur:

fixed final major UI crash and graphical error that we know about

Full Installer:

Fully Notarized now also for 10.15 and higher finally! 

Fixed CODESIGN ERROR Crash caused by old Auto-updater changing the info.plist for some strange reason.

Searching: Sorts now before displaying results
BaseHead Server:

you can now 'Rename' and 'Delete' databases from BaseHead Clients if you have admin rights in cubeSQL.

BaseHead Server:

 a 'Validate' account is no longer required for first time connect when using cubeSQL 5.8 or higher

BaseHead Server: '

Rebuild Indexes' possible from the Clients also now.

BaseHead Server

: Admins can now Upload Database to the Server from the client from the Database Menu when connected to cubeSQL

Reverse Playback "Q" improvements done

Imports/Groups:

fixed lag when Cmd+Clicking them to do a focused search

Audio Engine:

Updated BASSenc and BASSFLAC Libraries and also main BASS library to prepare for ARM processors

Marker Panel

: Disables this panel now if not on the Results List since not possible.

Fixed:

Certain Wav files could cause BaseHead to crash when selected

Nuendo 11 & Cubase 11:

Support added for these fine Steinberg DAW's

Options Page:

removed Option for "Case Sensitive Euro Searches" cuz no longer needed with new FTS engine

Browser:

Marker panel is now disabled for Browser page as markers can only be managed from peak tree for files in your database

Fixed:

Creating a new database could cause BaseHead to crash in some cases

Rename Panel:

Transfer section UI recalls better now

Split Playback:

"Q" issue fixed
2020.11.95 (First Big Sur Compatible version)
Major Change is Big Sur Compatibility with this verison
This the first version will launch and run under macOS 11.0.  We fixed many graphic issues but it needs more work and needs some stability fixes as well.  Give us a shout if you find something not working that was in 10.15 or 10.14 but this version "should" be about 95% compatible now.
Start Screen: Can TAB to password box now from the email one

D

etails Panel: Can TAB to next entry again now when tagging and entering in values.

CPM:

communication improved between

BH

and

CPM
REAPER

: Spotting placed on main thread now to improve stability after "S"

REAPER:

RPI plugin updated to version 1.3

"Spot with Handles" (FULL)

no longer tags the region name onto the end of the file

Trickle Down Feature:

the Rename Description function "R" is now available for Lite Edition users

Trickle Down Feature:

the Standard Edition can now edit existing metadata in the Details Panel.

Trickle Down Feature:

The Chunk Panel (F4) is also now visible in the Standard Edition

Trickle Down Feature:

The Standard Edition can now also add images to files in the Details Panel

Options Menu:

"Fixed Row Heights" item renamed to ""Expand Rows Dynamically" and when ON now show multi-line

[description]

and

[track_list]

if exists in the record.

Extract buttons:

 clicking anywhere on the WF will hide them now if currently visible and the QAP is closed and a channel is not currently extracted.

Extracted Channels and Solo'd:

now adds

.A1 .A2 .A3 etc…

onto the end of the newly created files

Summed to Mono:

adds a

.M

onto the end of the files

Extracted Split Files:

Now cleans up all old extensions when extracted and replaces it with

.A1 .A2 .A3 etc…

  in transferred files.

Trial Mode:

changed to verified trials that require internet to start the trial period

Wwise

: renamed properties file internally

Bring to Foreground:

holding the Command modifier key doesn't just disable this anymore.  It's been changed to flip the state instead.  So if it's OFF then holding Command toggles it on temporarily.

Bring to Foreground

: forced ON for

"S"

and

"X"

functions like the old days cuz it's only supposed to effect DnD

Fixed Results List/Peek Tree Hide/Show Controls for non-lite versions.

Start Page:

no longer tries to auto login unless both email and password are filled in on launch

BaseHead Server:

Legacy Validate Window removed.

BaseHead Server:

when connected can Upload Databases to it now from BaseHead Clients

Search:

added two now combo searches to select from now 

Details Panel:

Removed two old legacy menu items
Last v2020 Installer
Build Date: November 24, 2020
(macOS 10.10 – 11.0)
This is also the first official BETA Bur Sur compatible version

LICENSE REQUEST

(helper tool used for non-CloudBased Licenses once a license is purchased)