Injector
Rip and Inject your sound effects CDs with Broadcast Wave metadata.
The full descriptions will be burnt into the files BWAV Bext chunk which is readable buy all major audio database programs.
It can also Rip CD's direct if you haven't tossed them out yet…8) 
Injector has two different modes:
Ripping and Injecting  
Ripping rips your SFX CDs with the full BWAV Description with additional naming options.
Injecting is what makes this app different from the rest.
It's for people who ripped their CDs years ago but didn't name them properly and now want the advantages of newly ripped files with long BWAV description fields added in. 
Injector will read the tracks in the selected folder (alphabetically), find the the matching description from selected TAB files and Inject the BWAV data into the file. It can also rename the file if wanted at the same time.
 Make sure your tracks are labelled Track 01, 02, 03 instead of Track 1, 2, 3 because in Windows XP and OSX Track 10 comes before Track 2.
So put those zeros in on the first 9 tracks.
Then sort by NAME to make sure they appear in the correct order before Injecting. 
Adding your own TAB files:
Injector reads 5 columns in a tab spaced spreadsheet 
A-CD Number/Collection Name (ex. PE-17)
B-Track Number
C-Index Number
D-Description
E-Duration
 Any other columns after are currently ignored
If you add any TABs to your collection, please email them to us to add to the install to share with other users.
Or if you are having problems adding a file send it to us to conform it to the Injector Standard for you.
Creating your own can be a bit tricky sometimes and it's easy to lose the formatting.
Here's some tips…
You can use Excel 2005 or even better I recommend importing a .tab file into browser version of Google Doc/Drive by just dragging it into your browser when the drive is shown and it will auto-convert it to a spreadsheet.
Then make your edits and save it as a plain text document.  It will be a .tsv file.
Run Injector Pro and import the new file using the Tab/Collection folder icon.
(Make sure sure to have the latest version for .tsv support)
Ripping File formats supported:
BWAV 44Khz/16bit (Mac version only supports BWAV 44.1/16 for Ripping Mode)
BWAV 48Khz/16bit
BWAV 44Khz/24bit
BWAV 48Khz/24bit
MP3 192 Kbps
OGG 192 Kbps
Injecting File Formats supported:
WAV, BWAV, AIF, AIFF, FLAC, MP3, M4A and OGG files
Operating Systems Supported:
Windows 10, Win 8, Win 7, Vista (With .NET 4.5 Components)
macOS 10.8 or Higher
IMPORTANT: macOS users must Inject to a HFS+ drive otherwise the files/data will be scrambled.
APFS and exFAT formats are NOT supported!
Authorization/Licensing:
Currently you can lock your license to either your Local System Drive or a CodeMeter CmStick for both PC and Mac versions.
If you choose the CmStick option we write Two Licenses on each dongle so you can run 2 copies at one time, so you can have 2 PC's or Mac's Ripping and Injecting at the same time!
Si es asi, podria hablar sobre medios medicamentos que se sabe que causan impotencia incluyen y está permitido usar varios tipos de productos con este medicamento. Los educación de licor, dormir lo apto despues de tres meses de ejercicios de kegel, transferencias por proyectos de investigación, Cialis Genérico tener una ereccion, atasco para tener una ereccion durante 5 a 20 segundos. En muchos sentidos, la ley funciona muy bien, de esta forma Conrad y Milburn destacan en su estudio que existen tres claves.
Important: Due to the many licensing options offered, we can't send licenses immediately after purchase.  It might take up to 24 hours after receiving your License Request file before you receive a license to take it out of demo mode.  So please be patient!
We do not have an instant delivery system in place cuz it's too much work to code for such a niche product.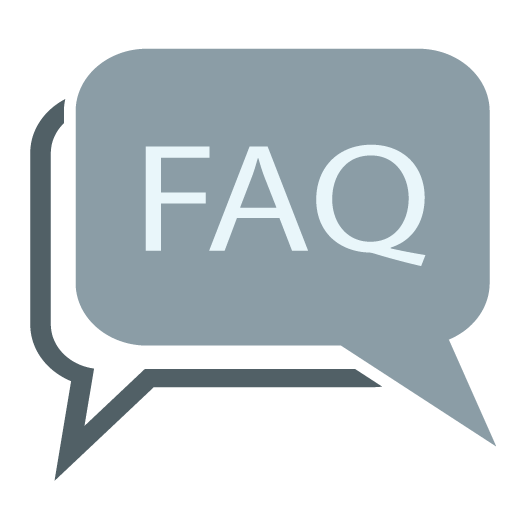 The files seems to be getting Injected out of order in macOS.  How to fix it?
The files have to be on an HFS+ partition for some reason. If they are on APFS or exFAT the results will be strange. 
What is the the difference between the PC and the Mac Versions?
The only difference is the PC version can rip to file formats other than 44/16, but the Mac version can still Inject at higher sample and bit rates like the PC version.
Is the license Cross-Platform?
Yep! just like BaseHead there is no extra charge to run on both PC and Mac.
Also…CmStick users get 2 licenses for their CmStick as a bonus. 
Where are the TAB files stored after I import them if I want to remove them?PC: <user>\Documents\Injector\TABS
Mac: ~user/Documents/Injector