Ignore Folders from Filepath Column
29/08/2021 4:10 am
Topic starter
Hey,
in my file browser I always have the "folder" column enabled to see in which library the sample is located. Since the libraries are located in subfolders I always get a lot of boilerplate text (see 1st attached image). I would like to be able to filter out folders up to a certain level, in this case: H:\Sounds\Libraries (see 2nd attached image). I'm aware of the "directory" column but this only leaves me the last subfolder.
Another option would be to allow the text to be clipped when the left border of the "folder" column is dragged to the right (like it is clipped when you drag the right border to the left).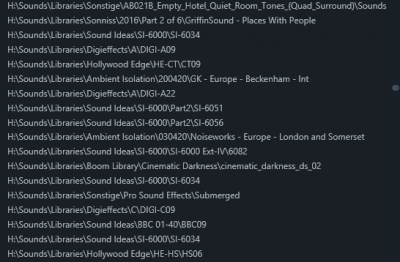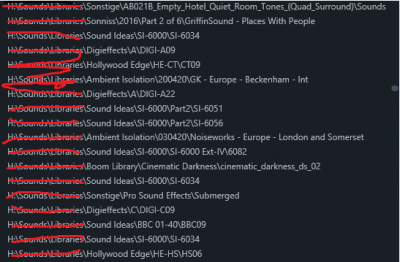 Well we can't do that since the folder field tells BaseHead the path to your files. It is the location where your folders are, then there is a "Path" field for Mac paths. 
If you have BaseHead Ultra then you can use the batch renamer to organise metadata better and populate the "Library" or "Publisher" fields with that info. Additionally, having correctly populated Category/Sub Category fields can also help