macOS Pro Tools FAQ
Click a box below to see the answer
Spotting and Transferring isn't working with my DAW
Firstly, make sure you have selected the correct Target Application you are working with in the Options page for the transfer features to work :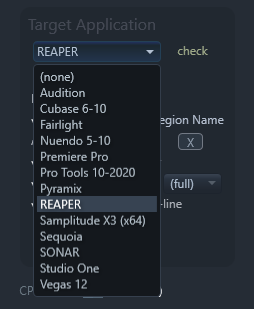 Why is REAPER showing "Offline Media" for all files I'm spotting "S" to it?
In macOS 10.15 and above, make sure in System Preferences/Security & Privacy/Files and Folders you have access to the folder your Transfer path is set to. If you see the folder and it's unchecked, that is your problem. Re-Check it to correct it. 😉
Example: In the below screenshot you see the Documents Folder added but not checked cuz at one point you choose "NO" when asked for permission to this folder. This will cause a problem if your Transfer Path is set to this location.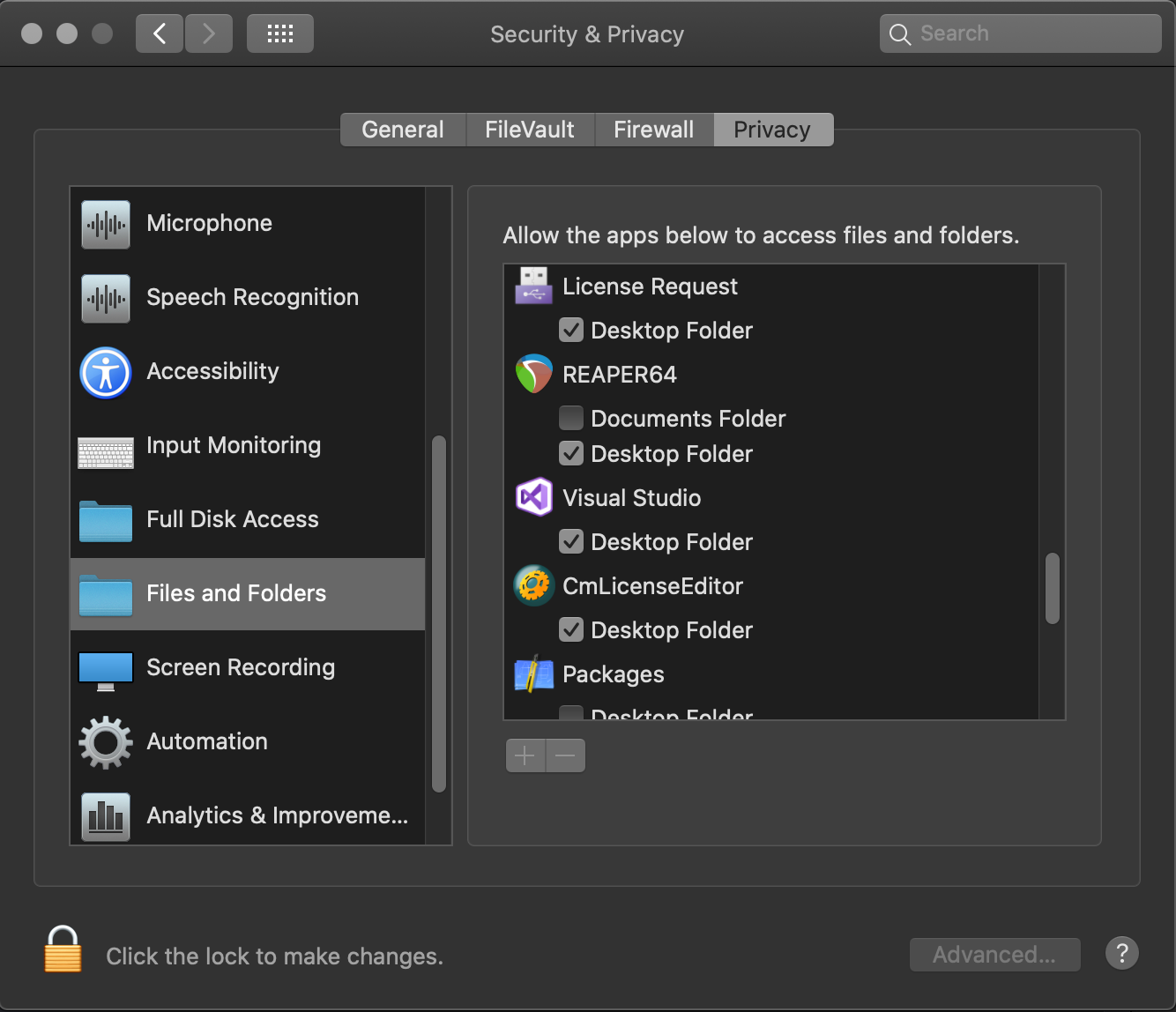 Check this folder and re-launch BaseHead to resolve the issue.
Why isn't Nuendo, Cubase or Pro Tools copying files to the audio files folder when spotting or pressing"X" when the DAW prefs are set to always copy?
It's because we are using an API supplied by these companies and they ignore these settings with region spotting and always reference files. Seems like a bug on their end to be honest.
So best to always set your transfer path to the audio files folder for the session to get the desired results. Nuendo/Cubase users can use the "Follow Session Folder" option also to make the process automated
What about tighter Integration to other DAWs? Why do I see more supported DAWs in BaseHead on Windows?
You can always Drag and Drop to any application that supports DnD directly from BaseHead, but as far as tighter integration, like "Spot to Track" feature, that it isn't possible unless an API is available from the manufacture of the DAW and currently only Nuendo/Cubase, REAPER Pro Tools and Logic have an available API to do such things.
Yes, on the PC side we support many other generic DAW's because Windows makes things easy for developers which sadly isn't the case with macOS…..
We do this by firing key commands into them, but since the Mac platform's open file dialog does NOT allow pasting in file paths, this is unfortunately not possible….8(