BaseHead PC 2021.1.16 BETA (UCS Importing and CloudBased Floating Network Licenses)
This version will install a UCS template and will allow you to select it on the Options page right now.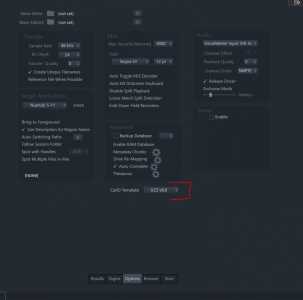 It will also allow you to create your own template but we won't get into that just yet.  😉
Let us know if some UCS files are not populating [category], [subcategory] and [short_id] correctly you feel and send them to us sort out.
This is just the very start of UCS and other Category/Subcategory features coming over the next 4 weeks.
This version also has CloudBased Licenses ready to test!  See the thread on the main forum regarding this and let us know if you want to play with that also.
https://baseheadinc.com/index.php/community/general-non-platform-specific-discussion/new-cloudbased-floating-network-licenses-now-in-beta/
Other documented changes...
New Major Feature: CPM Master DB

 

Search:

Browse Arrows Height/Width fixed

BaseHead Server:

Error fixed caused by non-ASCII chars

BaseHead Server:

'Add' with

CPM

the issue fixed.

CloudPacks:

fixed issue with icons not shown in M and L widths

CloudPacks:

Disabled "Localize" context menu for Free Packs as it was never allowed.

FTS fix done for new Databases

Demo Mode fix done when USB Missing Device window appears.
Download Link:
https://storage.googleapis.com/basehead-downloads/BaseHead/BETAS/BaseHead_PC_Installer_v2021.1.16%20BETA.zip