In version 5.x we completely re-coded the waveform drawing and chucked the old code completely.
It's in a new hi-resolutions gradient format making the competition look like it's in 2005 still   😉
Some of the WF changes are….

New super smooth gradient drawing style

Multi-channel drawing of Interleaved files:
Past version only drew the first 2 channel.  Not anymore!.  It should go up to at least 10 channel drawing now!

All channels of Split files also draw now:
and just like before the waveform will change to orange when drawing split files.
This feature is for those people holding onto the past.  
Convert those ancient files to Interleaved  FFS…hahaha…8) 

CUE Chunk markers are read and displayed now. 
These markers usually come from programs like Wavelab and SoundForge and mostly used by music editors.
(Editing of these markers coming in version 5.1 so the music editors can marker their favorite sections of their compositions)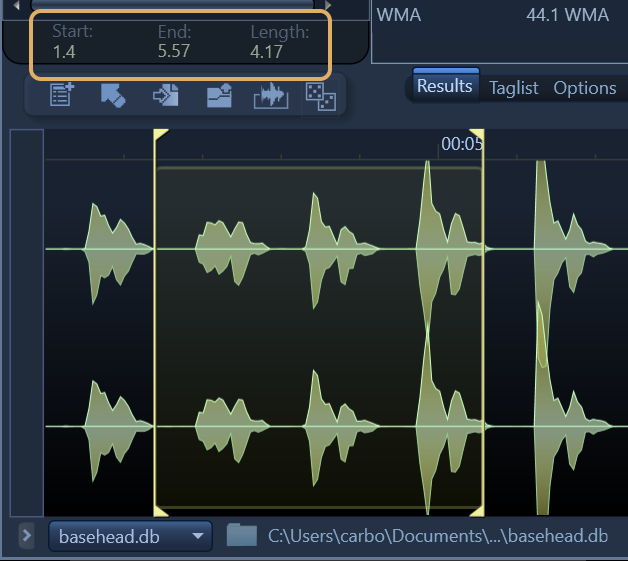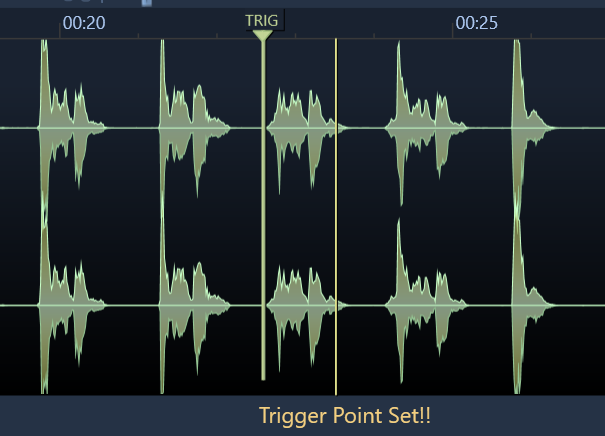 Start, End and Length:
values of your current selection shown now.
New Green Trigger Marker: 
This new marker can be set by holding SHIFT and clicking on the waveform.  
This a temporary marker to re-trigger from the same spot always and will be essential for a future 5.1 feature on the horizon  😉

Reverse Audio:
When audio files are physically reversed using (Ctrl/Command+R) it goes purple now…….Ooohhhhhhh Purple!  
Other Waveform Enhancements Include…
Time Display shown across top of waveform.
All Markers can be clicked and dragged to to new locations now.
"Auto-Gain Waveform" option added to WF Settings menu.
Holding Shift while using the mouse wheel will now zoom in and out.
Faster Channel Extraction swapping then in 4.x by far.
New

 

.wf

 

format cache files will be compatible with upcoming BH Mac cache files to work when Cloud and HTTP drawing.